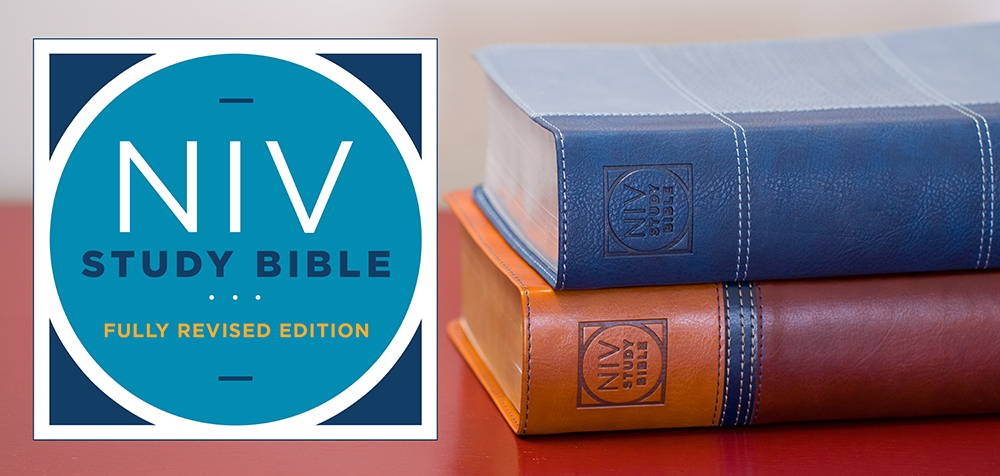 I have to confess, I have a special place in my heart for the NIV Study Bible. The teen study Bible was the first Bible I remember digging into. It carried me through high school and college. I even took it to seminary! The NIV is to me what the KJV was to my grandparents…it's the Bible.
Zondervan recently released a fully revised 35th anniversary edition of the NIV Study Bible, and I was tickled to have the opportunity to review it as part of my participation in the Bible Gateway Blogger Grid. I received a review copy free of charge from Bible Gateway, and while I was technically supposed to have posted a review by October 23….I'm only getting to it now. As Solomon said, there is a time to every purpose under heaven…so hopefully it's better late than never.
Truthfully, I was all set to give this Bible away…I mean, how many Bibles can one girl have? But then I opened it up. And then I started flipping through it. It became abundantly clear to me that this was going to be my new daily study Bible. So, what do I love about this fully revised 35th anniversary edition Bible? In a nutshell, everything!
First…it's SO comprehensive. There are notes on the text, notes on the historical context, notes on the theological context, timelines, genealogies, maps, comparisons, and….wait for it…beautifully rich FULL COLOR pictures! Take a look…
The wonderful thing about this Bible, for me, is that it is a combination of the three different Bibles I use in my personal study. (Yes, I know that sounds super nerdy.) I have a life application Bible, a historical and cultural Bible, and several general study Bibles. Now, I have all three of those in one place…and the print is fabulous, too.
One of the other things I really love about this Bible is that the commentary comes from a diverse group of people. There are many different voices represented in this Bible, and that is something that is always important to me.
With Christmas coming, this would make a fantastic gift for any seasoned or burgeoning Bible scholar. Check it out at the Bible Gateway online store. Or, find it at these other fine retailers….
Thanks for reading…more posts are coming with encouraging devotionals as we navigate this strange new normal. As always, I pray blessings and peace upon you and your families.
Sara